An Intro to Composability
Webinar
May 11, 2023
4:00PM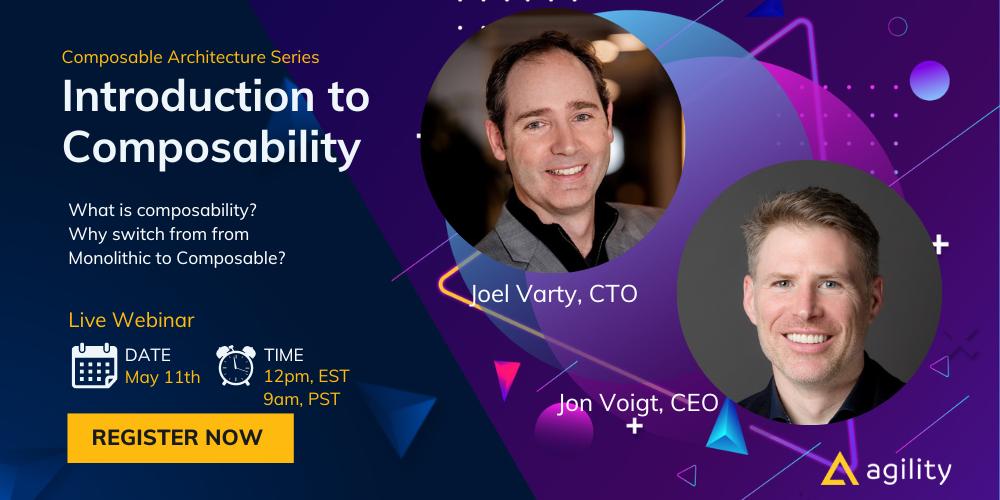 Join us for an exciting webinar, "An Intro to Composability," where we will dive into the world of modern digital experiences. The webinar is designed for businesses looking to explore the benefits of composable architecture and learn how to achieve success with it.
In this webinar, we will discuss the following:
How centralized, modular content can be composed into different user experiences.
How to choose your tech stack to optimize your customers' digital experiences.
Why composability provides greater development agility and scalability.
The composable benefits of reliability and reduced downtime when appropriately implemented.
We will also explain what "composable" means and how it lets you swap out different elements to create a customized digital stack.
Don't miss this opportunity to learn about the power of composable architecture and how it can transform your digital experiences. Register now and join us for an informative webinar on "An Intro to Composability."
Watch on demand: On-demand Composability Webinar (agilitycms.com)
Back to Event Listing
Take the next steps
We're ready when you are. Let's chat about your problems. Let's find the solution.