All About Agility APIs
Webinar
Aug 25, 2022
3:00PM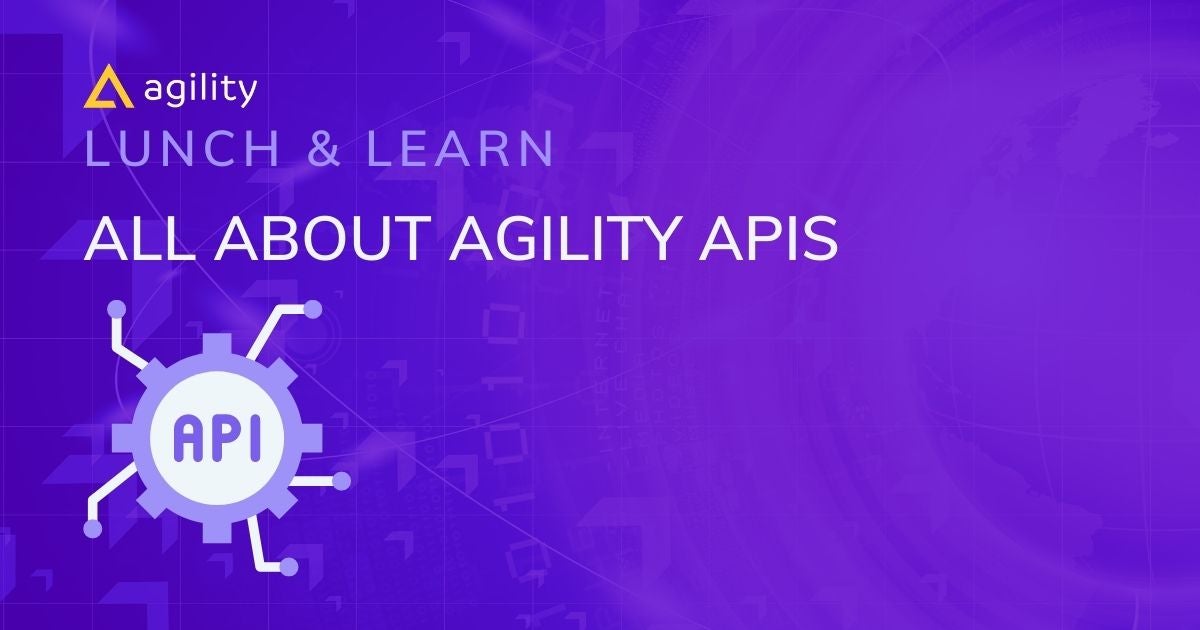 An API is a messenger that delivers your request to the provider that you're requesting it from and then delivers the response back to you.
Agility CMS currently has the; Content Fetch API, Content Sync API, Content Management API, and GraphQL API available for customers.
In this lunch & learn tutorial, we will explain what they are and how to use them with Agility CMS.
Back to Event Listing
Take the next steps
We're ready when you are. Let's chat about your problems. Let's find the solution.