Agility's Plenum UI First Training Session
Webinar
Nov 23, 2022
3:00PM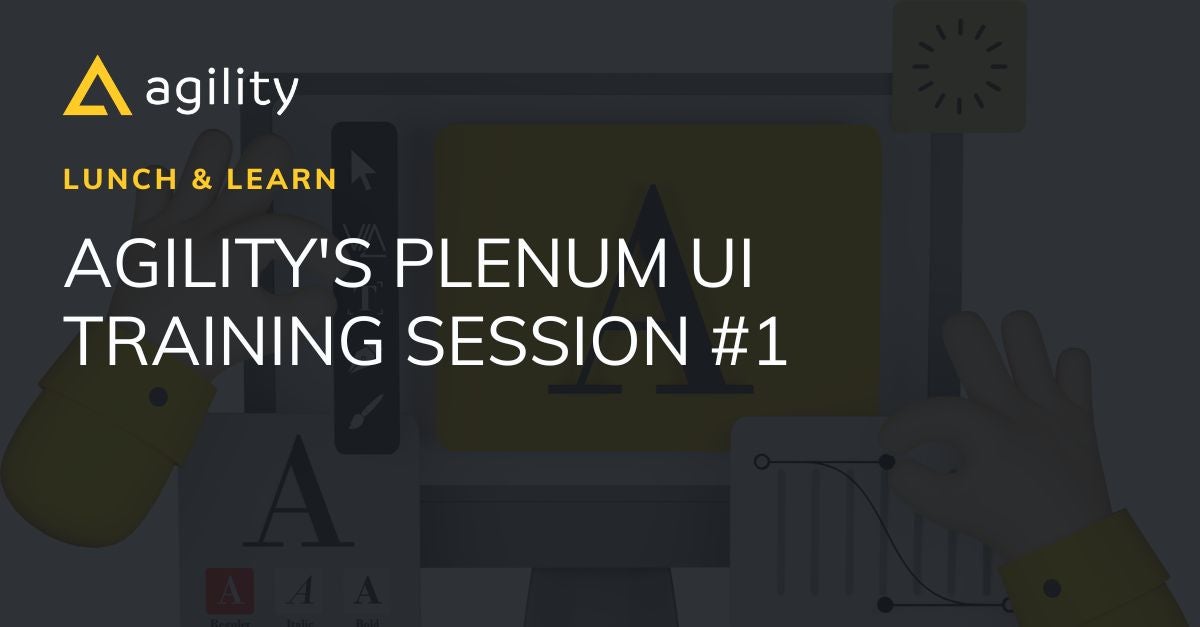 The Agility team has been hard at work this year preparing our new User Interface, Plenum.
This sleek, enhanced design will improve workflows with lightning-fast architecture, and state-of-the-art content platform features.
In order to ensure users are prepared for the new interface, we will be hosting a series of live training sessions.
This first of 4 will walk you through the first rollout of features available in Fall 2022.
Bring your questions and feedback as Joel provides exclusive training, on November 23rd at 10 am EST.
Register: https://my.demio.com/ref/4DRTqMN1vwdjRMie
Back to Event Listing
Take the next steps
We're ready when you are. Let's chat about your problems. Let's find the solution.