5 Steps to Creating an Agile Omnichannel Content Hub
Webinar
Nov 11, 2021
5:00PM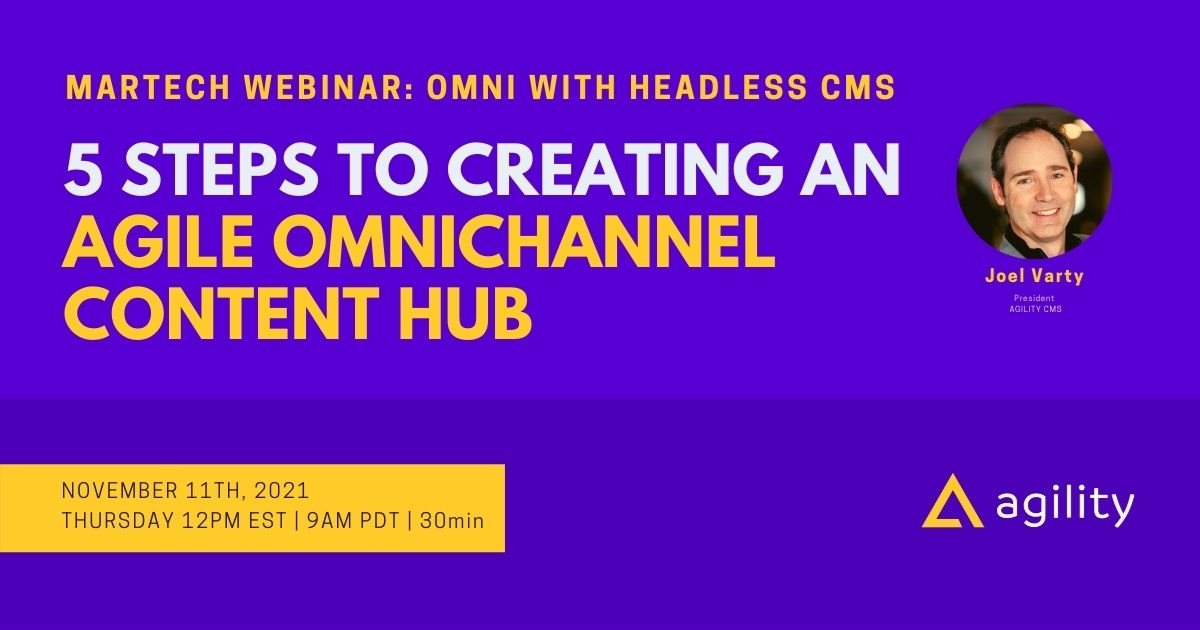 Do you struggle with your omnichannel marketing content often being scattered across various platforms - operating in silos?
How easy is it to lose sight of the whole content flow and customer experience if, let's say, your POS content is in one program and your mobile app are in another?
Is your omnichannel content experience engaging with your customers in a meaningful and unified way?

Organized content keeps your whole team happy. Reduce the effort, duplication, and confusion, allowing your team to work more efficiently today and in the future.
What you will learn:
How to be efficient: Create, manage, relate, and collaborate within your Content Hub while sending your content anywhere, anytime.
How to be consistent: Centralize your content and build a consistent brand presence across all your channels.
How to save time: Create Content Hubs that allow you to enter content once and use it over and over again. Never again enter the same content multiple times. Create a better, more consistent content experience.
Join this 30min webinar with Joel Varty, President of Agility CMS and become a true Omnichannel guru your teammates can look up to! And of course impress your boss during that next strategy session ;)
Back to Event Listing
Take the next steps
We're ready when you are. Let's chat about your problems. Let's find the solution.