Make Usability Your Top Priority
4 must-haves for unbeatable usability in your Content Platform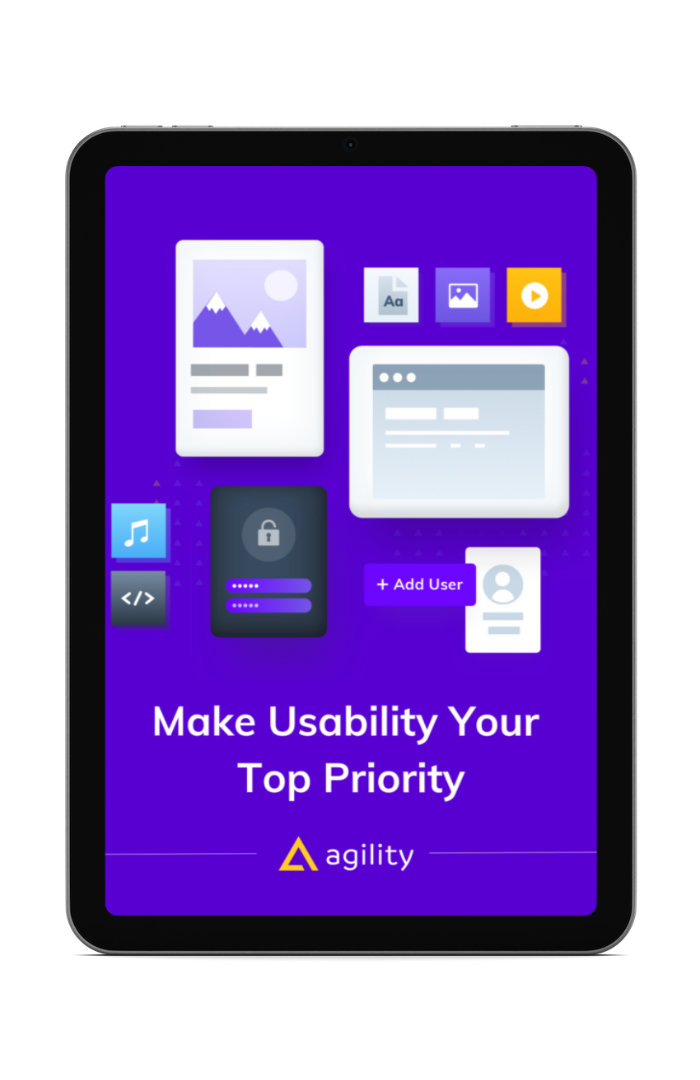 Welcome to the "Make Usability Your Top Priority In Your Content Platform" eBook! If you want to create an engaging and user-friendly experience for your audience, you've come to the right place. In today's digital age, content is king, but the way it is presented can make all the difference.
One of the keys to success is ensuring that your editors have a great experience while creating engaging digital experiences for your audience. Happy editors create better content; we're here to help you make that happen.
Our eBook is packed with all the tools, techniques, and insights you need to enhance the usability of your content platform. You'll learn how to choose the right field types, enforce validation, manage images, relate and organize content, find content easily, embed instructions, and name things.
We understand that creating a user-friendly content platform can be overwhelming, but with our easy-to-follow guide, you'll be able to create an exceptional user experience for your audience. Our eBook offers in-depth insights that will enable you to develop and share your brand voice at scale.
Investing in usability will maximize user engagement and satisfaction, leading to long-term success with your content platform. Download our eBook now and take the first step toward creating a user-friendly content platform that will set you up for success!