Introduction to Content Architecture
Having a smooth and intuitive content architecture maximizes your content editors' experience by giving them the tools to have full control over their content.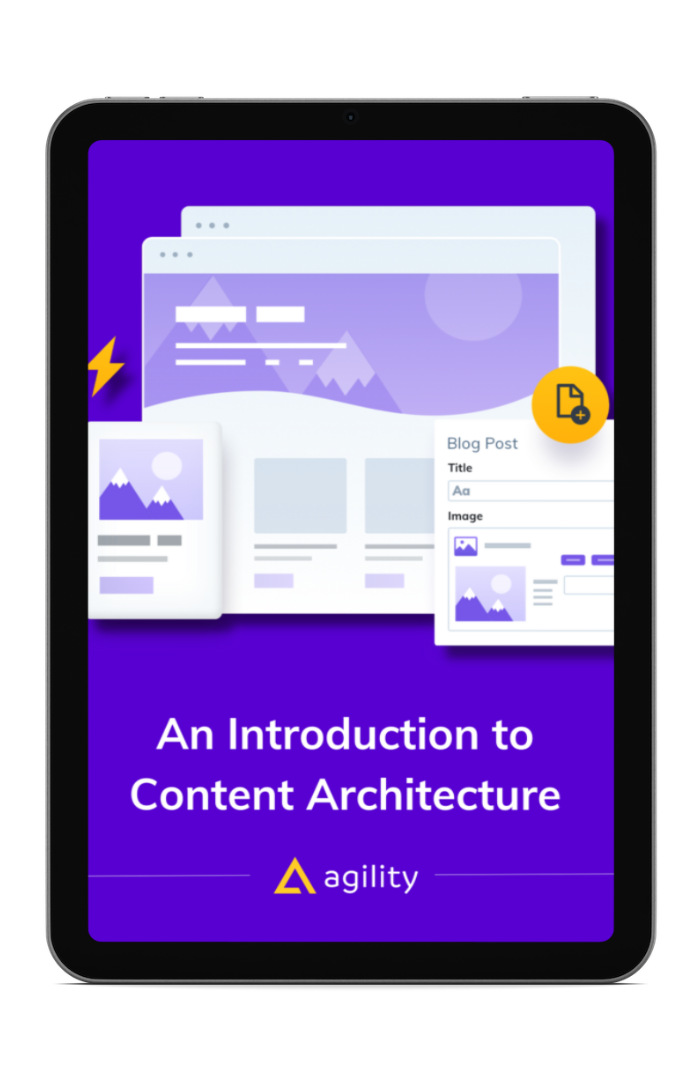 Are you looking to take your digital experiences to the next level? Look no further than "Introduction to Content Architecture," the comprehensive eBook that will teach you everything you need to know about designing effective and scalable digital experiences.
In today's fast-paced digital landscape, quality content is the key to success. With a well-organized and intuitive content architecture, your website or application can engage and retain users. This eBook will take you through all the key components of content architecture, including content modelling, information architecture, and metadata, so you can create digital experiences that meet the needs of your organization and users alike.
Written with content creators, developers, and project managers in mind, "Introduction to Content Architecture" is the ultimate guide to creating compelling digital experiences that deliver value to your users. With practical guidance and expert insights, this eBook will help you plan and implement a content architecture that sets your digital endeavours up for success.
Download to learn:
Chapter 1: What is content architecture and its primary components? How does it differ from content infrastructure, and how does it enable composable solutions?
Chapter 2: Why is content architecture integral to the success of your business?
Chapter 3: How to get started: 6 actionable steps to better content architecture.
Start your journey into the world of content architecture today and download your copy of "Introduction to Content Architecture."