Storyblok vs Agility CMS
Choosing between Storyblok and Agility CMS: the guide.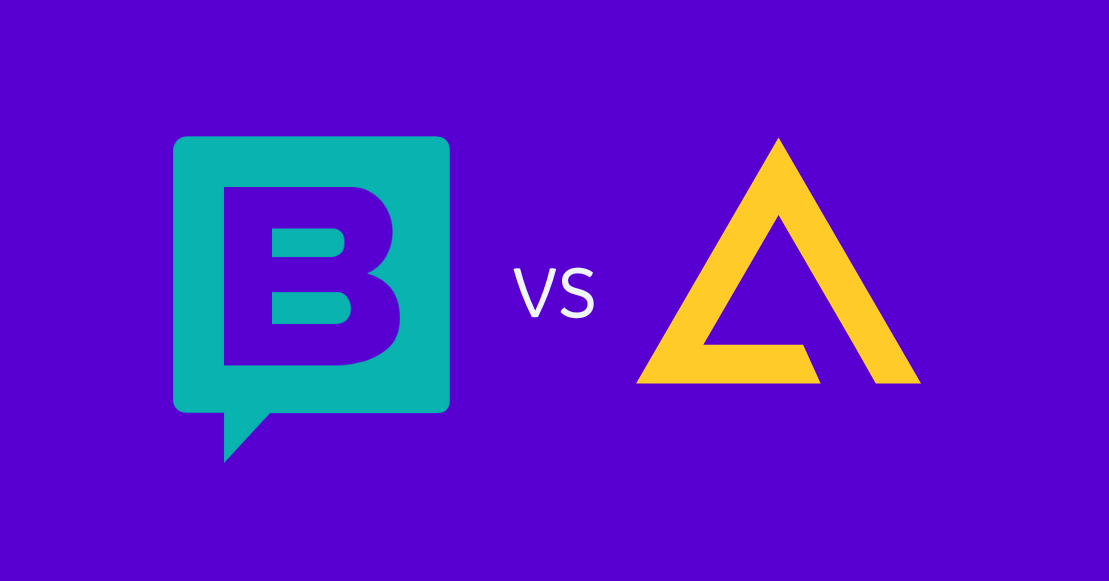 Building an appealing, functioning website requires two things: being able to create eye-catching digital experiences, and the ability to maintain what you've created.
Keeping your content in top shape, especially when you have many different sites, can become a mammoth task that simply can't be done without a CMS. But with hundreds of CMSs, both headless and traditional, choosing the right one for your company becomes a chore that confuses even the most tech-savvy decision-maker.
To help you navigate the treacherous waters of the CMS ocean, we created a new segment called The Headless CMS Showdown. Here we give users an overview of Agility CMS and another top headless CMS on the market. In this showdown, we pitch Storyblok against Agility CMS and compare both CMSs to see which emerges victorious.
Agility CMS Product Overview
Introducing Agility CMS: Empowering Your Digital Success
In the fast-paced digital landscape, businesses need a content management solution that doesn't just keep up, but propels them ahead. Meet Agility CMS, a powerful and forward-thinking platform designed to redefine how you manage and deliver content. From seamless integrations to robust customization, Agility CMS equips you with the tools you need to create captivating digital experiences that stand out in today's competitive market.
Headless Architecture: The Backbone of Innovation
At the core of Agility CMS lies its innovative headless architecture. This game-changing approach decouples content creation and delivery, providing unmatched flexibility in reaching audiences across various channels and devices. With Agility CMS, you're no longer confined to traditional templates – you're free to design unique and tailored experiences that resonate with your target audience.
Unleash the Potential of APIs
Agility CMS thrives on an API-first philosophy. Seamlessly integrate with third-party tools and systems, expanding your digital ecosystem effortlessly. The platform's well-documented APIs enable developers to access, retrieve, and distribute content with precision, giving you the agility to adapt and evolve as trends and technologies change.
Content Modeling for a Dynamic Future
Crafting exceptional digital experiences requires the right content structure. Agility CMS offers a robust content modeling system that lets you define, structure, and organize content according to your needs. Create custom content types, establish relationships between items, and set validation rules – all to ensure your content is not just organized, but optimized for maximum impact.
Scalability Without Limits
Agility CMS is built to grow with your ambitions. Whether you're launching a small campaign or managing a global enterprise, the platform's scalability ensures high availability, reliability, and lightning-fast performance. Cloud hosting services like Microsoft Azure and advanced caching mechanisms ensure your content reaches your audience without delay.
White Glove Service: Your Success, Our Priority
At Agility CMS, we believe in personalized support. Our white glove service ensures you receive the assistance you need, from onboarding to ongoing guidance. A dedicated team of experts is here to answer your questions, provide solutions, and make sure you're getting the most out of your Agility CMS experience.
Join the Future with Agility CMS
In a digital era defined by change, Agility CMS empowers you to be ahead of the curve. With its headless architecture, robust APIs, dynamic content modeling, scalability, and unwavering support, Agility CMS is not just a content management solution – it's your gateway to crafting meaningful digital experiences that leave a lasting impression. Step into the future with Agility CMS and drive your digital success to new heights
Storyblok Overview
Storyblok is a dynamic content management system that redefines how you manage and deliver digital content. Built on a headless architecture, Storyblok empowers you to create, edit, and distribute content seamlessly across different platforms. With features like real-time collaboration, localization support, and seamless integrations, Storyblok enhances your content workflow. Its user-friendly interface and API-first approach ensure efficient content management. Storyblok enables you to engage your audience with dynamic content creation, making it easier to connect and resonate with your target audience.
Storyblok's key features include dynamic content creation, a headless architecture for flexible content presentation, real-time collaboration, localization support, seamless integrations, API-first approach, user-friendly interface, optimized performance, customizable content models, and versioning history. These features empower you to efficiently manage and deliver engaging content across platforms.
Exploring Shortcomings of Storyblok: Real User Experiences
Storyblok, a dynamic content management system, boasts several strengths, yet it's important to consider the challenges users have encountered based on their real-world experiences. Here's a closer look at some of the shortcomings as shared by users on review sites:
Assets Management: One of the significant concerns relates to asset management. Users have reported difficulties in editing existing media, and this could hinder smooth content management and updates.

Dependability of Management API: Some users have noted inconsistency with the management API's reliability. While it works at times, it's not always dependable, posing potential challenges for consistent workflow.

Search Functionality: The search functionality within Storyblok has drawn attention due to usability issues. Users have expressed frustration about not being able to find what they're looking for, especially when managing a large volume of content.

Migration Complexity: Migrating from other CMSs to Storyblok has been highlighted as complex and time-consuming. The process of transitioning might not be as straightforward as desired, and more streamlined migration solutions could be beneficial.

Learning Curve: Users with less prior experience in headless CMS platforms have found Storyblok's learning curve to be steep. This can lead to challenges in effectively utilizing the platform's capabilities.

Pricing and Documentation: Some users have raised concerns about the pricing structure, finding it complex or on the higher end. Additionally, users have noted that the documentation for developers could be improved to provide clearer guidance and comprehensive examples.

Technical Issues: Technical issues have been reported, such as performance discrepancies while using Storyblok's content editing UI alongside certain applications like YouTube. Users have observed connection issues and video playback interruptions under specific circumstances.

Dimension Complexity: Some users have expressed challenges in working with dimensions within Storyblok, particularly for multilingual websites. The process of handling dimensions and languages might need more clarity and user-friendliness.

Support and Effectiveness: Some users have experienced dissatisfaction with the support provided by Storyblok. Concerns have been raised about fundamental features not working as expected and support staff lacking technical expertise in resolving issues effectively.
Comparing Storyblok vs Agility CMS
Storyblok and Agility CMS cater to distinct content management needs, offering unique features and support:
Content Management Approach:

Storyblok: Primarily serves developers building dynamic apps with its headless CMS approach, focusing on delivering content through APIs and custom front-end experiences.
Agility CMS: Excels in serving a wide range of users, including content creators, marketers, and businesses. It emphasizes advanced content modeling, seamless integrations, and a user-friendly interface.

Support and White Glove Service:

Storyblok: Offers support and an active community. However, some users have reported challenges in receiving technical support or specific solutions.
Agility CMS: Stands out with its personalized white glove service. From onboarding to ongoing assistance, Agility CMS ensures that users receive dedicated support tailored to their needs, which is particularly beneficial for complex enterprise projects.

Content Complexity and Customization:

Storyblok: Offers customization through plugins and custom development, requiring technical expertise.
Agility CMS: Shines in managing complex content requirements. Its robust content modeling system allows businesses to create custom content types, establish relationships, and set validation rules, ensuring content is organized and optimized for success.

Documentation and Learning Curve:

Storyblok: Some users find the documentation to be lacking in-depth examples for specific scenarios.
Agility CMS: Offers well-documented systems and an intuitive user interface, reducing the learning curve for various user levels.

Integration and Future-Proofing:

Storyblok: Known for its community and third-party integrations, providing flexibility for various projects.
Agility CMS: A member of the MACH Alliance, Agility CMS aligns with Microservices, API-first, Cloud-native, and Headless architecture principles, ensuring seamless integration with other MACH-compliant systems and future-proofing your digital initiatives.
Ultimately, the choice between Storyblok and Agility CMS depends on your project's complexity, your team's expertise, and your required level of support. Storyblok caters to developers with dynamic app needs, while Agility CMS offers comprehensive support, white-glove service, and a user-centric approach for a diverse range of users, including those with intricate content management requirements.