Agility CMS vs Contentful: Which CMS is Best For Your Company?
Why Agility CMS is your best Contentful Alternative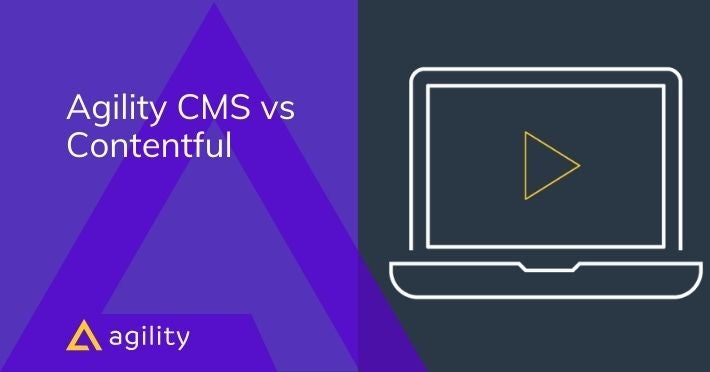 Choosing the right CMS for your company isn't a decision you'll want to take lightly; however, if you're adamant that a content-first approach is the right way to go (and you should be!), then you're likely looking for a headless CMS.
There are a few things to consider, like the content authoring experience, ongoing costs, and your ability to build a best-of-breed technology stack that's agile enough to adapt to whatever the future holds.
When choosing your ideal headless CMS, you will be tasked with deciding between a pure headless CMS that's built for developers first and foremost, and a decoupled CMS with market-friendly features to support your content strategy.
To help you decide, we've taken a look at Contentful and Agility CMS, two of the leading headless CMS platforms in the market, and compared them with each other to show you which headless CMS is right for you.

Let's dive in!
Basics: Content-First Methodology
Both Contentful and Agility CMS helps customers adopt a Content First Methodology. This means that your website or app frontends can be rewritten easily, without changing the content in your CMS. Using content as their primary driver helps companies to think from a content architecture perspective, enabling them to edit content quickly without affecting the front-end.
As a pure Headless CMS, Contentful acts primarily as a content repository, storing content for use on multiple channels. This isn't enough for the modern-day marketer and limits the capabilities of the organization as a whole.
Agility CMS, however, offers the best of both worlds - a fast flexible development environment as well as the ability to provide more support for building websites through integrated page management tools.
"The combination of Agility's built-in features and front-end flexibility has been great. There's a significant productivity boost compared to our old CMS. The ability to review edits immediately after making them has been an asset. The global search functionality has also enhanced productivity. Being able to batch upload images has been a great help, too." Travis G, Front End Developer, G2 Crowd Reviewer.
Unlike Contentful, Agility CMS gives you more ways to manage websites, pages, URLs, sitemap out of the box whereas Contentful requires more custom development from scratch to do the same job.
Here are some key differences between Agility CMS and Contentful.
Agility CMS: Powerful and Streamlined Editor Experience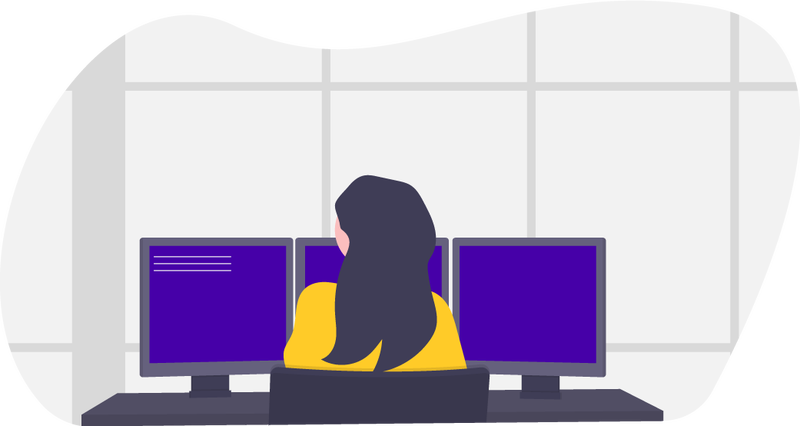 Agility CMS' headless approach to content management is similar to Contentful, but its Page Management feature is what really makes it a more suitable option for brands looking to produce and publish content across channels efficiently and cost-effectively.
Contentful doesn't offer users integrated page management - it requires Compose, a paid add-on feature, to integrate page management into their UI. Sure, they may separate content from the frontend layer, but they don't natively enable marketers to manage, preview, and edit content without code or relying on the IT team. Contentful's Compose feature —an app that enables simplified website creation— costs $2,000+ a month.
Agility CMS' Page Management tool, on the other hand, does exactly that, out of the box and included in all plans at no additional cost - even free Developer plan and every trial version. Agility CMS' page tree enables you to nest pages under one another and see them represented visually for better control over your site.
It's also worth noting that Contentful does not provide a built-in way to manage URL redirections. But since Agility has built-in page management, it knows your site URLs and provides an interface for non-technical users to manage URL redirections.
Agility CMS is favored by CTOs and CMOs and makes it easy for editors and developers to work with pages. Contentful, on the other hand, was never built to serve non-technical users; it's all about raw content management with developers leading the line.
"We researched so many CMS options when we decided to rebuild our website. We ultimately chose Agility. It was a standout in terms of flexibility, ease of use, cost, and good basic built-in structure. It has been easy to build out the components we need to express our content in ways that best suit our audience." Anna B, Small-Business, G2 Crowd Reviewer.
With Agility CMS, the templates and modules are all created by the developers, then editors use those templates to create consistent user experiences across all digital properties. With the ability to manage page content for multiple channels, editors using Agility CMS have a clear advantage over those using other CMS platforms which rely on developers continually.
Agility CMS Support Really Has Your Back
Unlike Agility CMS, Contentful doesn't offer phone support to prospective buyers unless you're an enterprise client. If you have questions about how the product works or you want to clear up some doubts, you have to send them an email, which is a far slower form of customer service. Agility CMS, on the other hand, has both phone and email support, to help you make the most of the platform.
Agility CMS encourages its clients to get quick phone support, join a dedicated Slack channel, or chat with our support team via live chat. In fact, one of the things that most reviewers praise is the extensive support to people from every plan, from the free to the enterprise tier.
Kira L, CEO, G2 Crowd Reviewer says that "the customer support team was an invaluable asset as well in making sure the transition was smooth! Not every Headless CMS is this fast, flexible, and friendly. Agility CMS really cares about helping their customers succeed."
Version Control is Easier on Agility CMS
While Contentful offers version control, how they manage versions isn't as straightforward as it should be. In fact, reviewers cite this as one of the major hurdles for them when using Contentful.
In Contentful, users can't see clearly how to return to a previous version. They can only go back to previous versions that have been published- this means that if you didn't publish your content, you can't revert to it in case you need to see something or correct a mistake.
For instance, Pushkar M, Project Manager, G2 Crowd Reviewer says that "One of the best things about Agility CMS is that you can revert content to any previous version by just one click."
Agility CMS Offers More Bang for Your Buck
While Contentful and Agility CMS' prices look similar on the surface, it's worth digging deeper to discover the total cost of ownership. Agility CMS' packages (Free, Business, Pro, and Enterprise) offer significantly more value than Contentful.
Anna B, Small Business Owner, G2 Crowd Reviewer said that "...we evaluated so many headless options and found that this was by far the best solution for the price, service provided, and back-end and front-end usability."
Let's take a closer look at those packages.
Agility CMS offers users unlimited locales and languages whereas Contentful does not. In fact, according to reviewers, if you have a multilanguage site in more than seven languages, your price can increase tenfold.
Similarly, Agility CMS comes with Page Management included, while Contentful's Compose sets you back an extra $2,000+ a month. Also, Compose works as a plugin, and is not as functional when compared to Agility's native page management capabilities. Finally, Agility CMS offers unlimited content models and content types as well as unlimited API requests, whereas Contentful charges for excess API calls.
The Verdict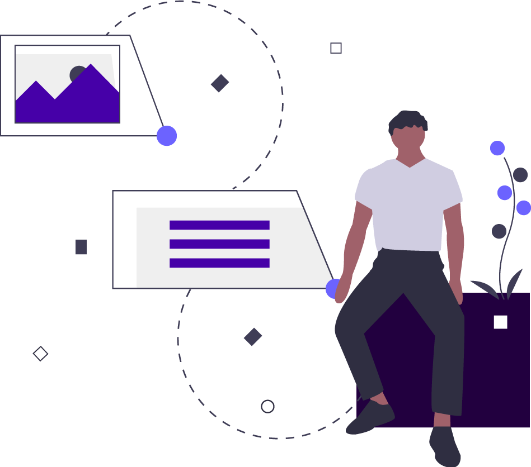 Agility CMS, on the other hand, gives organizations the tools need to design, build, and deploy effective digital experiences, providing them with a number of unlimited services that encourage growth, rather than limit it. Plus, with native page management and sitemap management, Agility CMS seems to be the more marketer-friendly option.
Agility gives Editors freedom and saves time by offering the ability to manage the pages and sitemap on multiple websites
Agility makes Developers more efficient by giving them the ability to create reusable building blocks that Editors can use to compose their pages.
Agility works better for website-centric digital experiences: provides a richer page builder and sitemap management experience
Agility is easier for enterprise-size deployments: clearer separation between content that is meant to be shared across multiple pages or properties vs content that is only going to be shown on a single page. This makes managing a large amount of content much easier over time.
Agility offers considerable savings and better value.
Looking a CMS that can empower your Marketers and grow with you?