Unlimited Scalability
Agility CMS was built from the ground up with Enterprise in mind. As a Gold Certified Microsoft Partner with our deployment in Microsoft Azure, we bring years of Enterprise experience to the table.
Scales as you grow
From traffic spikes to massive rollouts, Agility CMS can scale with your business. Enterprise customers can pick several different architectures including scaling either individual instances or across an array of instances.
Fastly's Lightning Fast CDN
Agility CMS has partnered with Fastly to provide an industry-leading Content Delivery Network (CDN). With our Assets and APIs deployed on this CDN, we can guarantee performance, uptime, and redundancy globally.
Built for Collaboration
With nine built-in roles and granular content security, access and control of content is easier than ever. Keep the whole team accountable with built-in workflows and tasks.
Support every step of the way
Uptime involves not only the software but your team as well. With software uptime guarantees and a priority support team behind everything you do, we help keep everyone working at full capacity.
Dedicated Customer Success Manager
We are passionate about your success! With a dedicated customer success manager working with you, you always have someone there to lend a helping hand. Your success is our success.
Priority Support & Service Level Agreements
Our support team works day and night to make sure you don't have to. Work with us to set up the support you need. With SLAs up to 99.99% and support up to 24x7x365.
Onboarding, Training and more...
With 20 years of experience helping customers build incredible solutions, we know what you need to be successful. With Onboarding and Training Packages available, we make sure your team knows how to use Agility CMS to its fullest.
Agility CMS SOC 2 Type II Compliance, providing enterprise-level security for customers' data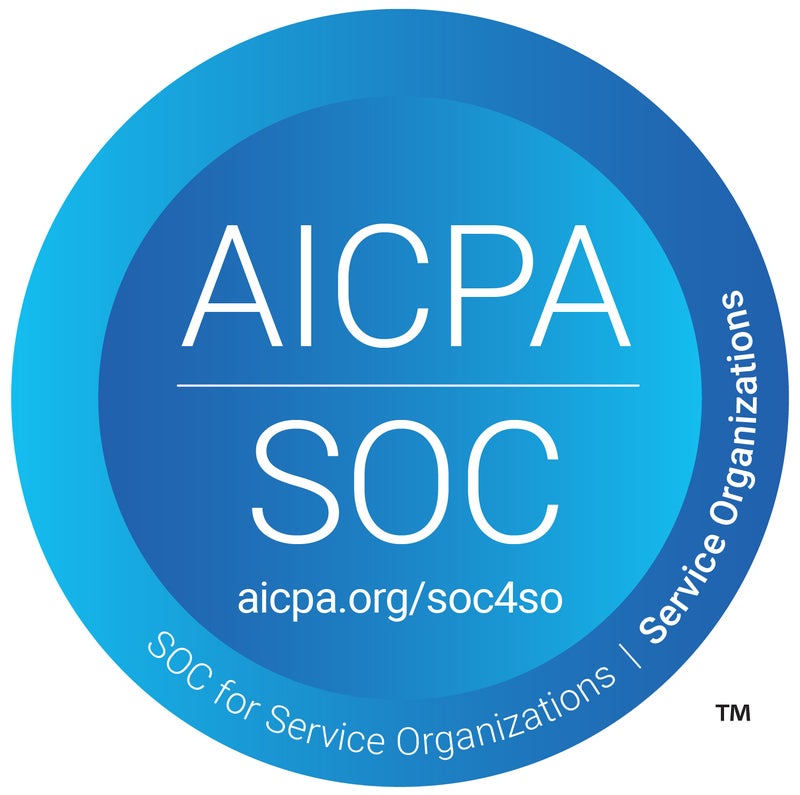 The Gold Standard in Security
As a proprietary CMS, we have full control over every piece of code. We've helped keep leading banks, financial institutions and security organizations secure and continually update our system to ensure your data is safe.
Encrypted Data
At Agility CMS, not only is your data completely separated from anyone else's data, but all data is encrypted both in Transit and Rest.
Enterprise SSO
Agility has partnered with Auth0 to provide Enterprise Single Sign On (SSO) including Active Directory, LDAP, ADFS, SAML and more!
Multi-Factor Authentication
Control Multi-factor authentication as well as login providers used in your organization (e.g. username/password, Social Media, and/or SSO).
Development Enterprise Style
The needs of the enterprise include more integrations, huge data sets, higher performance and unparalleled security. See how Agility empowers your developers to meet these needs.

Cineplex: Ultimate Performance, Scalability and Usability for Movie Theater Giant
Cineplex is a top-tier Canadian brand that operates in the Film Entertainment and Content, Amusement and Leisure, and Media sectors. Cineplex welcomes over 70 million guests annually and also operates CineplexStore.com, Cineplex Events, Cineplex Media, digital place-based media (Cineplex Digital Media), amusement solutions (Player One Amusement Group, The Rec Room. Playdium) and more.
"The platform provides a consistent user experience​ for our content team to easily make updates to movie/theatre details, content and metadata, news, blogs, contests and more."
Jeffrey Kent
Former Chief Technology Officer at Cineplex Entertainment
94% Recommend Agility CMS on Gartner
Take the next steps
To learn more about our Enterprise Packages, reach out to one of our Sales Experts to help you bring Agility CMS into your organization!