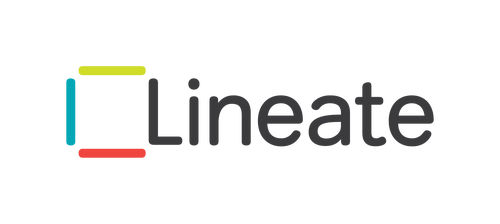 Lineate
Lineate is the New York-based technology partner helping clients go from myth to reality with custom software solutions.

Lineate is the leading technology partner providing companies in the U.S., Canada and around the world with custom software solutions.
Lineate specializes in custom software development for companies of all sizes and industries.
While Lineate's specialty is in MarTech software, this award-winning development company's software projects have included...
saving thousands of dollars in ensuring flexible feature development,
seamless site migration,
quick content delivery across multiple sites through streamlining content across sites,
creating content modules for dozens of types including articles, evergreen content, image, and video galleries,
increasing the speed of content updates,
and reducing infrastructure cost.
With 15 years in the industry, Lineate empowers brands of all sizes worldwide to build smarter products by harnessing and activating their own data. Lineate equips companies and business leaders with the skills and technology needed to manage the full customer lifecycle – from beginning to end.
Follow Lineate:
Read Lineate blog
As a leader in custom software development, software support systems and content management systems, Lineate is a seasoned expert in building MarTech, and AdTech for industries such as Ecommerce, FinTech, CPG and more.
"Whether it's retail software that merges everything from point of sale to display data or a healthcare site that simplifies how patients find doctors, our expert developers can create the platform, site, or app you need to tackle challenges across travel, media, adtech, and other top industries. " Jon Widawsky, Lineate