CMS Industry Comparison: Report on the Top Platforms - 2022
The Content Management industry has seen a few top players emerge as clear leaders.
Their proven track records and longevity set them apart from the lesser tools that have fallen by the wayside.
This whitepaper is provided to help you learn how each CMS can benefit your business.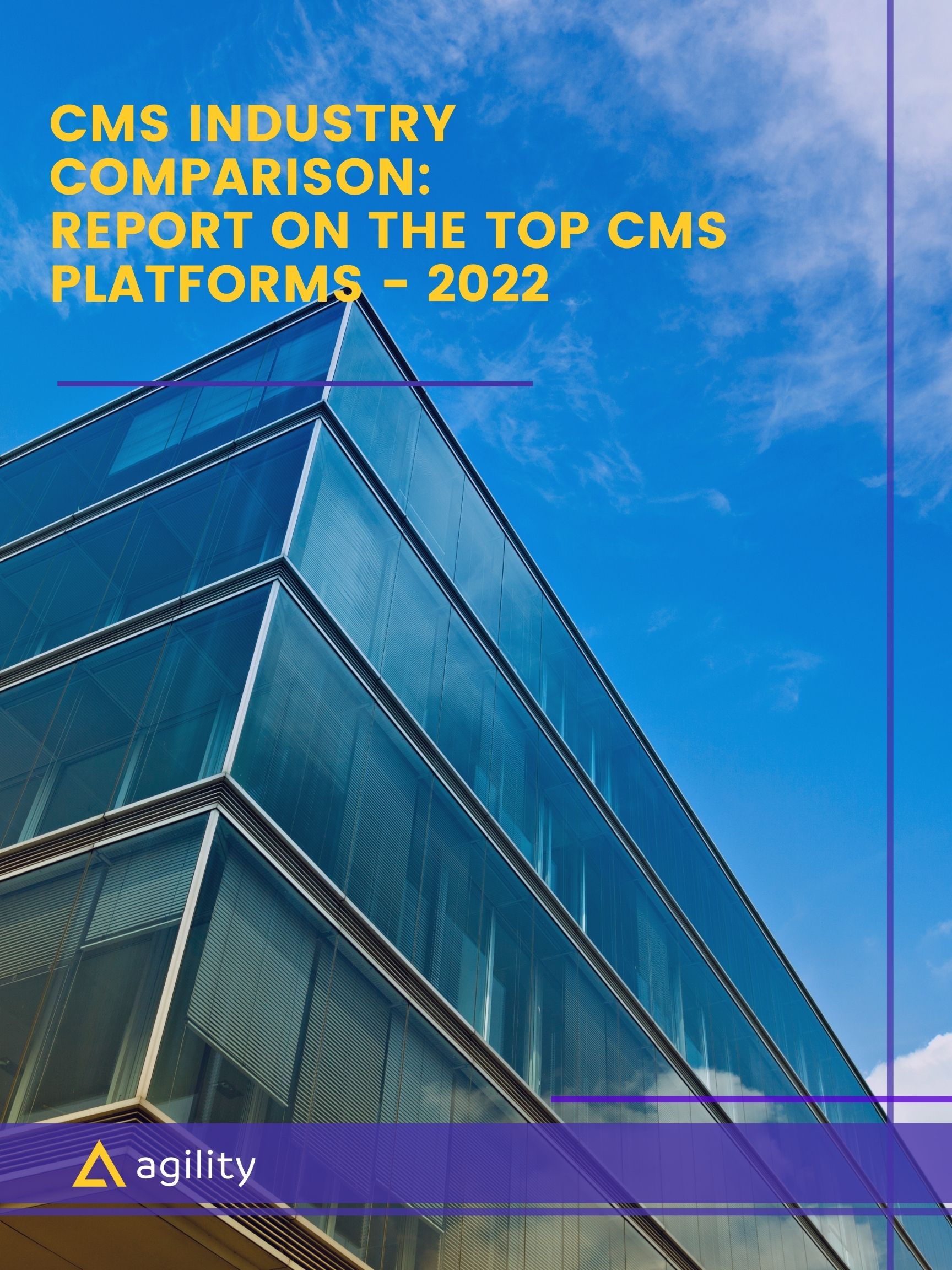 CMSs included in the comparison:
Agility CMS
Butter CMS
Storyblok
Contentful
Contentstack
Kentico Kontent
Sitecore
Episerver
DNN
Drupal / Acquia
Sitefinity
Why Read This Whitepaper?
While WordPress still holds a significant market share, growth and shifts towards decoupled architecture are leaving openings for tech-savvy CMSs.
Research has shown the CMS market (including WCM solutions such as content analytics and asset management tools) was valued at around $36B in 2018, and it's expected to grow 17% annually up to $123.5B by 2026.
The exponential growth of the industry comes as a result of the increase in demand for digital marketing solutions and web content management tools brought about by the eCommerce industry and the ever-increasing consumer demands.
The CMS jungle is full of many different species and it's easy to get lost in the sheer number of choices when looking for the best one.
From simple CMSs that build a website quickly to full-fledged DXPs, the possibilities are endless, which is why you need to make sure you select the CMS with the tools to support your project.
To help you select, we will shed some light on two of the top things marketers and developers ask themselves when choosing new technologies.
Topics Covered:
Open Source vs Proprietary CMS
CMS differentiators- how each is unique and can benefit your business
License Model
The number of users each CMS allows
Pricing
Upgrade structure
Drawbacks