Workshop: Jamstack 101. Getting Started with Nuxt.js, Vue.js and Headless CMS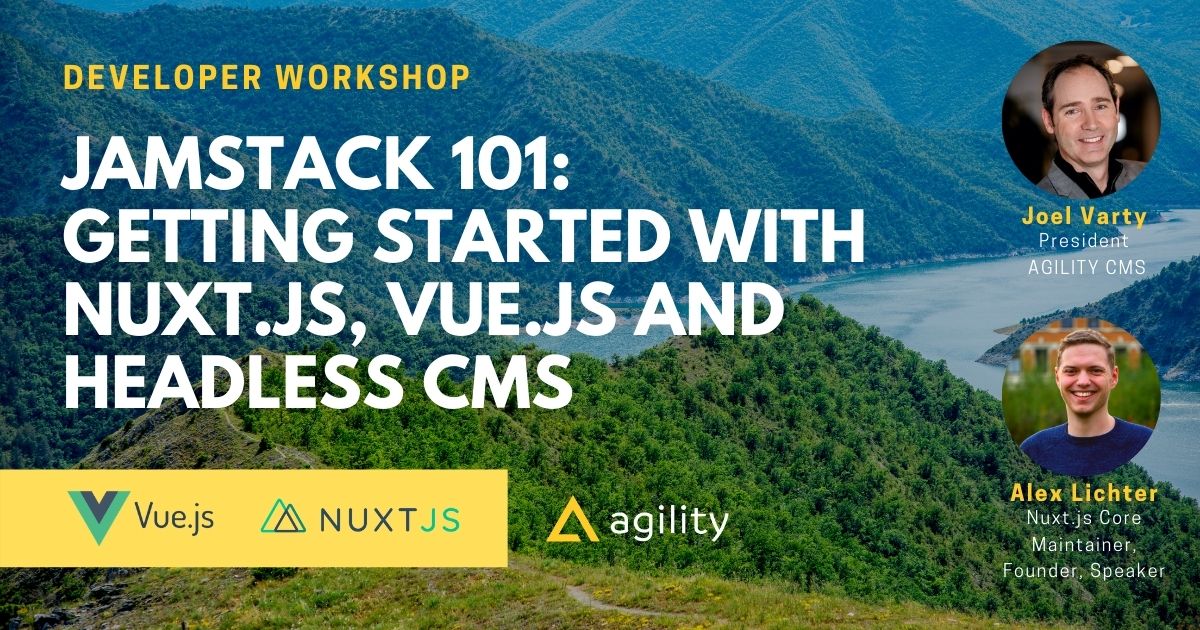 Are you ready for building lightweight, blazing-fast web apps that can be scaled independently?
Want to learn more about Headless CMS and Static Site Generators?
Curious about Nuxt.js and Vue.js and want to add it to your portfolio?
Then this hands-on workshop is for you! It will be packed with goodness!
In this fast-pace workshop, we will launch this free Nuxt.js blog starter with Headless CMS Agility together, from creating the project to the final deployment.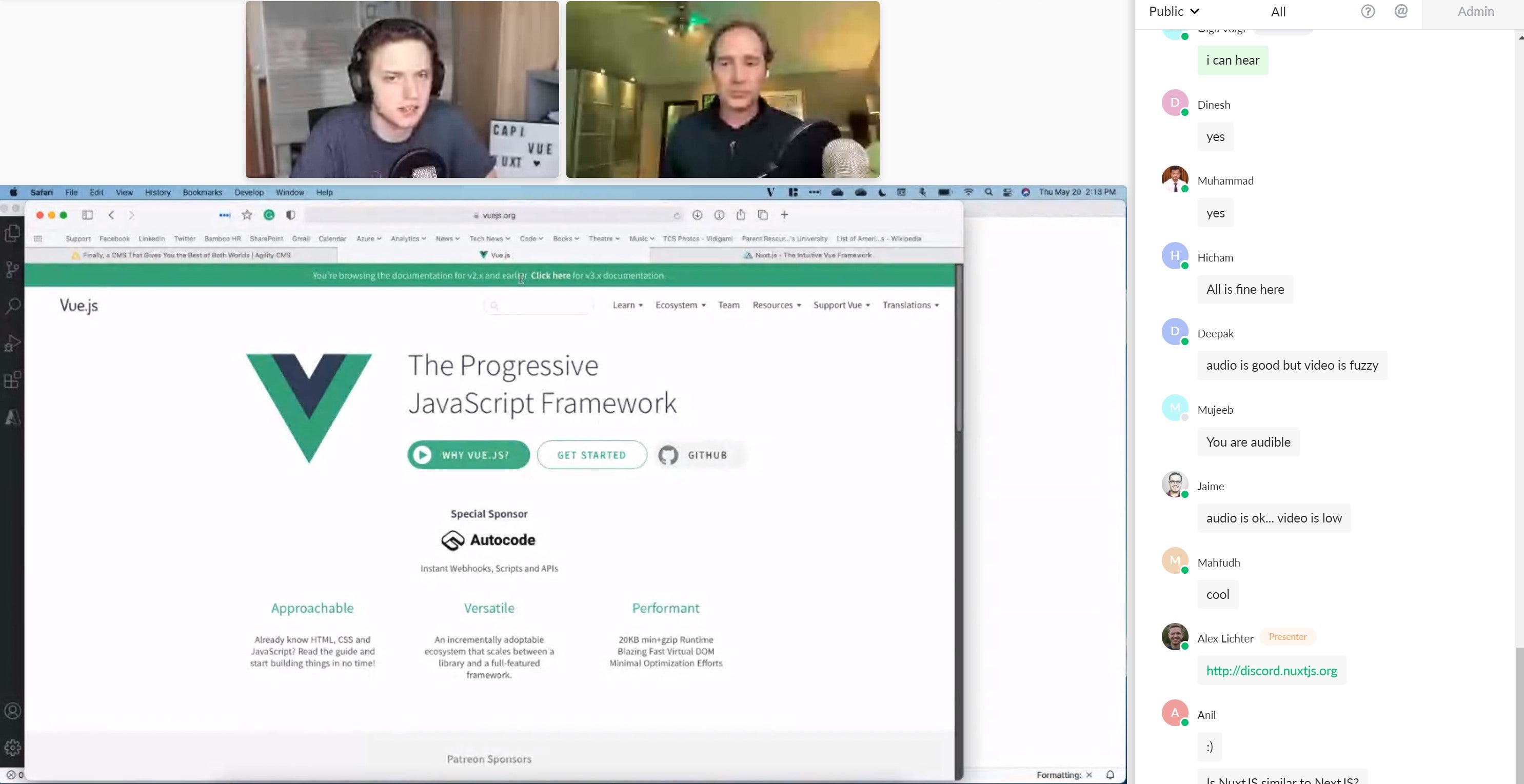 What you will learn:
Foundations of Jamstack architecture and how to build static sites with Nuxt.js / Vue.
How to use a Headless CMS like Agility for managing websites' content.
How to set up Content, Pages, Preview, and Publish your content once the solution is deployed.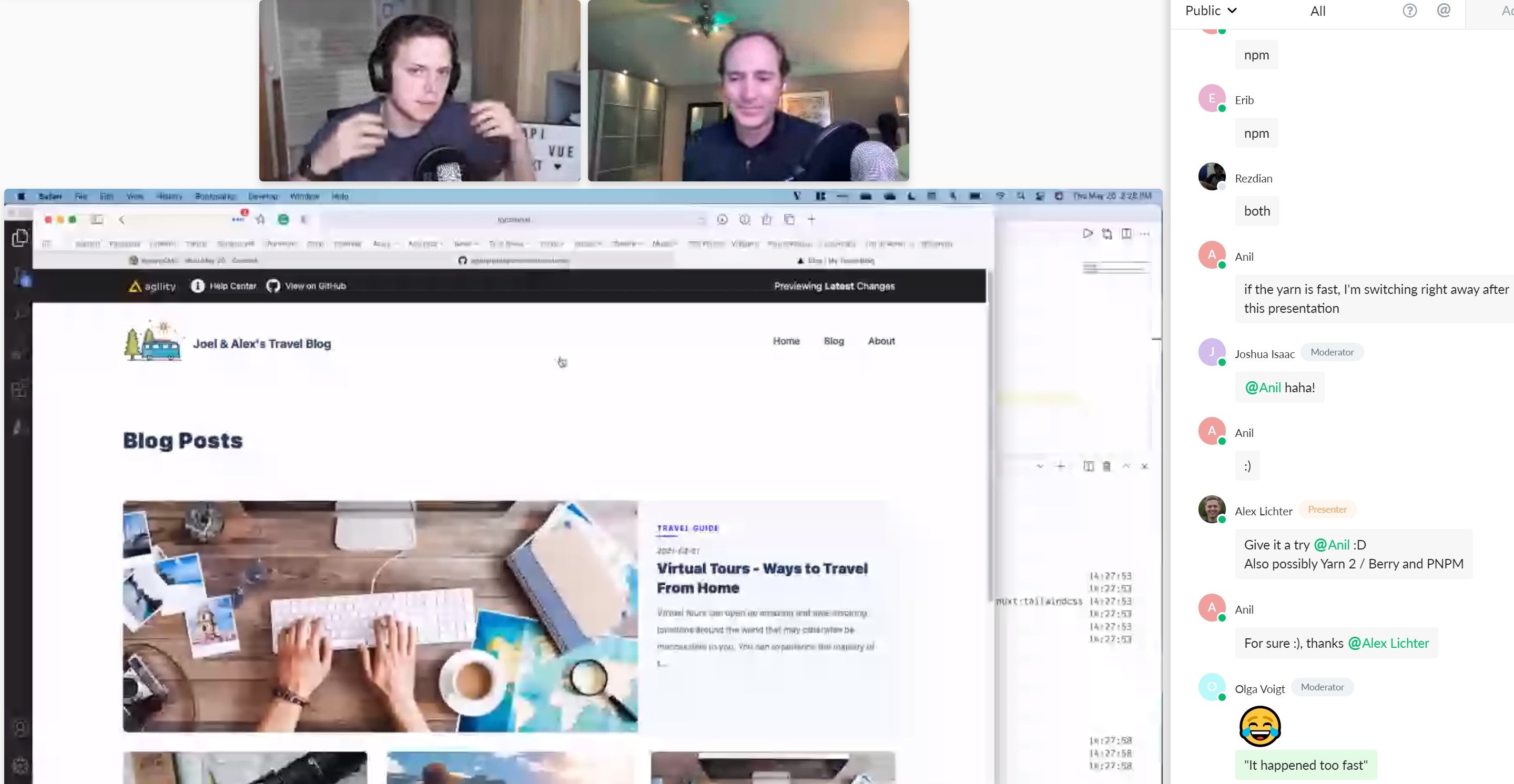 Guest: Alexander Lichter
Alexander is a Developer, Founder, Speaker from Leipzig, Germany. For the frontend, Nuxt.js is his favorite choice, often in combination with a great CSS framework called TailwindCSS.
When not working on open-source projects, he gives talks and workshops, writes blog posts or helps other companies with regards to web development, mainly focussing on Vue.js and Nuxt.js.
Follow Alex on Twitter and check out his Git.
Host: Joel Varty is President at Agility CMS, a SaaS headless content management platform that combines flexible and fast Headless architecture with familiar and easy Authoring tools for editors. When it comes to cloud computing, development and software architecture, Joel is as good as they come. Follow Joel: Joel Varty (@joelvarty) / Twitter