Leading Brands Choose Agility CMS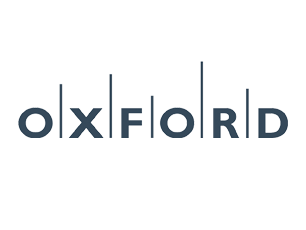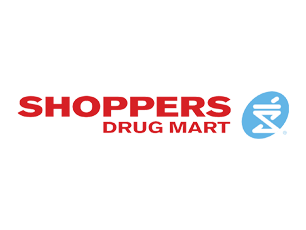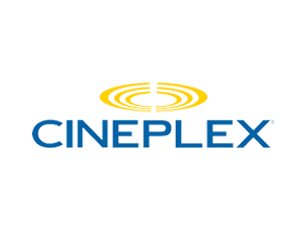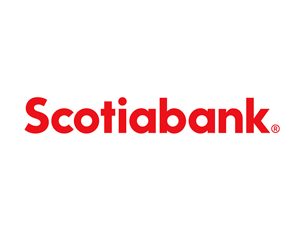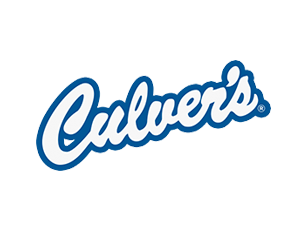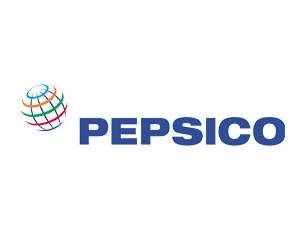 The Benefits of a Content-First Approach
Unlike most content management systems, we take a true content-first approach to structuring and delivering your digital content. That's because we know that focusing on content early on in the design process can save you time and money, and deliver better experiences.
Iterate Instead of Rebuild
Keeping your digital properties fresh and engaging is a challenge for any brand. With Agility, your content is separated from the front-end experience, which means you can iterate, experiment, and improve without having to rebuild or migrate your content every time.
Deliver Omnichannel Experiences
The customer journey doesn't start and end on your website anymore. Whether it's for your mobile app, smart TV interface, email campaign, or in-store digital signage, well-structured content is essential for delivering the seamless omnichannel experiences that today's consumers have come to expect.
Improve Your Process
Leaving content to the end of the design process is one of the most common reasons digital projects go over budget and launch behind schedule. Considering your content architecture early on in the process allows you to deliver better experiences faster and more efficiently.
Empowering content teams
A CMS should empower your team to create amazing content experiences - not stand in the way.
Get up to speed quickly
With tons of built-in features and a familiar publishing flow you know and love, Agility CMS makes it easy to hit the ground running.
Extend and reuse your content
Our structured, content-first approach allows you to extend, reuse, and repurpose your content faster and easier than ever before.
Do more without developers
With intuitive page management, navigation, and sitemap functionality built-in, you'll be able to get more done on your own.
Reviews from our customers
Excellent Software and great people and support
No limit on the number of Content Models; pricing is the most competitive of all SaaS providers I assessed, which was a *lot*.
Custom Extensions: can be built in the tech of your choice for bespoke configuration items. React SDK for easy implementation.
The Agility team are great to work with, very helpful and quick to respond to queries or support issues.
Dave F, Solutions Architect
February 01, 2022
Very intuitive and customizable
Agility CMS is a very robust and smart CMS with all key features. It is very intuitive and customizable; it evolves with our digital solution as various needs arrive. We have been using this platform for years and it was supporting our evolving needs through many iterations. The team is very helpful, always provides the best support possible. Their roadmap never has any unexpected surprises, always being side by side with our requirements and needs. It is very flexible and extensible, and we never feel limited by the software when it comes to new digital projects.
Raffaele P, President
February 16, 2022
Easy To Use
Easy to use, intuitive for non-techy people, and performant. Support is exceptional!!! The executive team is involved in the daily operation and will often respond to support questions as well. Best of all, support is rarely needed…it just works!
Unlimited Scalability
Agility CMS was built from the ground up with Enterprise in mind. As a Gold Certified Microsoft Partner with our deployment in Microsoft Azure, we bring years of Enterprise experience to the table.
Scales as you grow
From traffic spikes to massive rollouts, Agility CMS can scale with your business. Enterprise customers can pick several different architectures including scaling either individual instances or across an array of instances.
Fastly's Lightning Fast CDN
Agility CMS has partnered with Fastly to provide an industry-leading Content Delivery Network (CDN). With our Assets and APIs deployed on this CDN, we can guarantee performance, uptime, and redundancy globally.
Built for Collaboration
With nine built-in roles and granular content security, access and control of content is easier than ever. Keep the whole team accountable with built-in workflows and tasks.
94% Recommend Agility CMS on Gartner
Agility Vs Headless CMS
While a headless CMS gives you the flexibility and modern architecture to deliver engaging experiences quickly and cost-effectively, they're often difficult to use by editors and marketers who are used to the familiar authoring experience of a traditional CMS.
Intuitive Authoring Experience
Agility's easy-to-use authoring experience makes it easy for non-technical users to create, structure, and move new pages around your website.
Most headless CMSs require a developer to make changes or create new page types.
Faster Development
Agility makes it easy to build solutions faster with features like page management, sitemap management, URL routing and more...
Most headless CMSs require you to build out each of these custom per rollout.
No Limits
Agility offers unlimited content definitions on all pricing plans, so you can design your content model how you want.
Other headless CMSs limit the number of content definitions (types) and relationships you can have unless you upgrade to a paid plan.
MARKETING FEATURES
DEVELOPER FEATURES
Control how your content looks on every device, every time.
Agility's familiar aurthoring and content preview tools make it easy to structure, manage, and control your content across all your digital channels.
Page Management
Module Management
Sitemap Management
Multi-Site Support
URL Routing Management
SEO Fields
Content and Page Previewing
Content Modeling
Keep your content operations running smoothly
Make sure your content is on time, on strategy, and on budget with Agility's out-of-the-box features for developing, publishing, and reusing content.
Content Sharing and Reuse
Content Scheduling
Unlimited Custom Content Definitions
Workflow Management
Content Analytics
Unlimited Version History
Digital Asset Management
Multilingual Capabilities
Custom Roles
Lower costs and improve your speed to market
As the fastest content management platform, Agility is built to bring amazing digital experiences to market quicker and more cost-efficiently.
Seamless Integrations with Leading Tools
Intuitive Interface for Developers and Marketers
Single Source of Truth for Your Content
Easy for Non-Technical Users to Make Changes
Future-Proof Content Architecture
Lots of Built-In Features
Use the Skills Your Developers Already Have
Build what you want without limits
Use Agility's flexible, extensible, API-first platform to create next-level digital experiences using any coding language or front-end framework.
Use Any Programming Language
Custom Content Fields
Omnichannel Delivery
Deploy to Any Data Center
Restful API
Multiple Front-End Integrations
Content Sync SDK
WebHooks
Take your enterprise to the next level
Our relentless focus on performance, scalability, and security means your content will always be ready to grow with your business.
Cloud-Native
API-First
Hosted on Microsoft-Azure
Automatic Updates
Single Sign-On (SSO)
Premium SLAs
Industry Standard Encryption and Data Storage
CDN-Powered APIs and Assets
Don't go it alone
At Agility, we're committed to making your digital project a success. That's why we offer a variety of training, consultation, and support services to help bring your vision to life.
Optional Support Hotline
Community Slack Channel
Onboarding Packages
DevOps Support
World-Class Implementation Partners
Training & Consultation
Take the next steps
We're ready when you are. Get started today, and choose the best learning path for you with Agility CMS.