We Beat Goal for Our Community Food Drive
Jillean Kearney - January 15-2014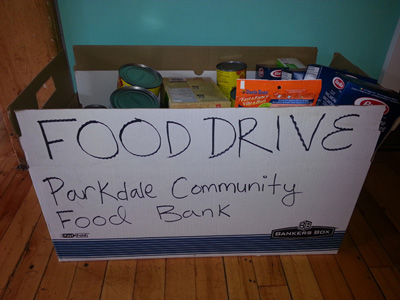 The Agility team is working together to give back to the community by holding an office food drive.
All collected items will be donated to the Parkdale Community Food Bank.
The Food Bank, located close to Agility's headquarters, provides nutritional support to people who are unable to meet their dietary needs as a result of unemployment, disability or economic marginalization.
The initial goal was set at 50 items, but today's count puts us at 70.
Agility will continue to collect items for the Food Bank going forward and will drop off donations monthly.
News Releases
Stay above the cloud with Agility Customer Experience Cloud - Because everyone deserves an amazing experience!
Falcon-Software Company has just joined Agility's Partner Program, designed to deliver amazing digital experiences to customers.
More than a CMS, the Agility Customer Experience Cloud empowers you to create, customize and manage your website, ecommerce, and ticketing solution from a Central Hub, and deliver personalized content across multiple channels.