TLN Launches Microsite Built Entirely Using Inline Code
Jillean Kearney - March 20-2014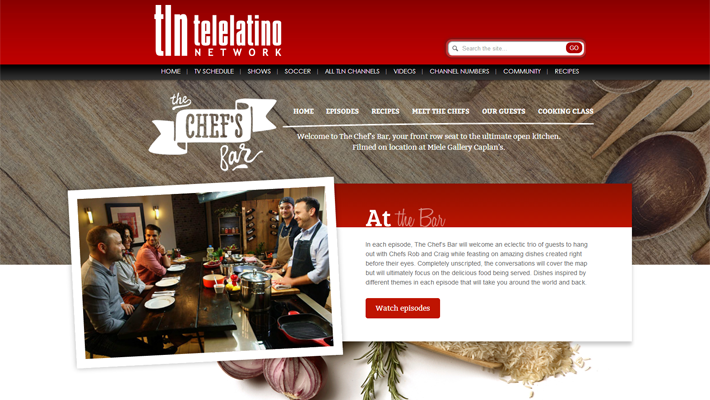 Telelatino Network (TLN) recently launched a responsive microsite on the Agility CMS Platform that was built entirely using Inline Code. The site, tlnchefsbar.com, features recipes and full video episodes from The Chef's Bar.
The site was built by a third-party developer who was unfamiliar with ASP.NET MVC and Visual Studio. Using Inline Code, he was able to follow auto-generated template markup and several examples provided by the Agility team. TLN also took comfort in knowing their base site source code remained untouched.
Inline Code was introduced in the April 2013 release of Agility. It serves as an easy way to manage Page Templates, Module Output Templates, HTML, CSS and JavaScript within the Content Manager. It has significantly improved the ability to maintain a website and eases the development learning curve because it bypasses tools like Visual Studio while implementing Agility features that include Version History, Publishing Workflow and Drag and Drop.
For more info on Inline Code, visit our developer site.
News Releases
Stay above the cloud with Agility Customer Experience Cloud - Because everyone deserves an amazing experience!
Falcon-Software Company has just joined Agility's Partner Program, designed to deliver amazing digital experiences to customers.
More than a CMS, the Agility Customer Experience Cloud empowers you to create, customize and manage your website, ecommerce, and ticketing solution from a Central Hub, and deliver personalized content across multiple channels.