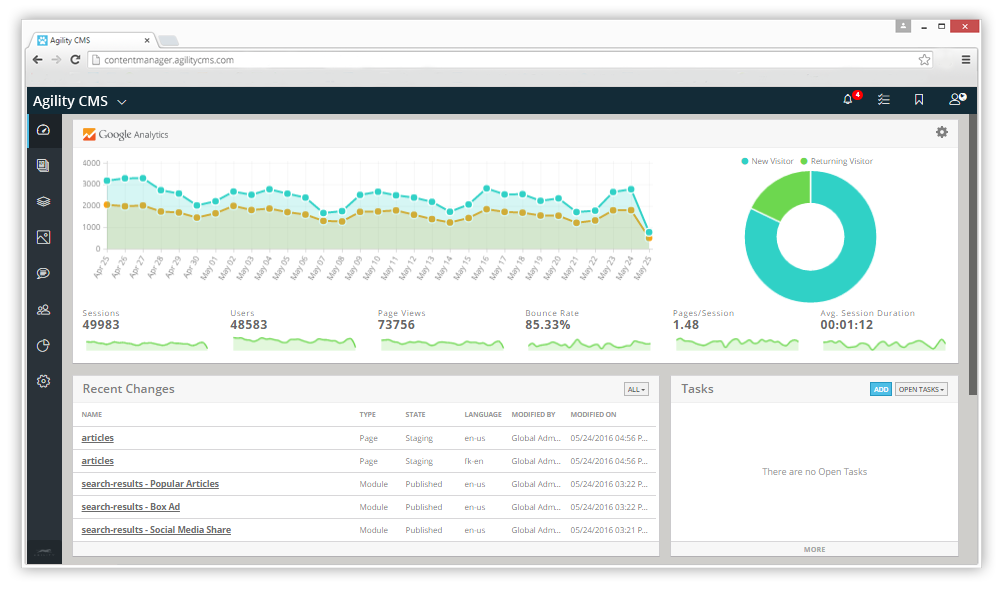 The Agility CMS interface boasts major upgrades & brand new usability elements.
It's responsive...
Agility CMS has been rebuilt using a responsive framework.
Now, the platform automatically resizes for a smaller screen size, and users can login via tablets to manage and update content on-the-go. We're currently working on making Agility CMS work with smaller smartphone view ports, and that feature is coming soon.
As Agility CMS scales down to fit within a smaller screen size, elements (like the Main Menu) are minimized in order to create a clean and uncluttered interface that leaves plenty of room for users to access their content and complete tasks.

...and touch-friendly.
Agility CMS now employs touch-friendly elements in order for the Platform's user-friendly experience to carry across to tablets and smartphones.
Touch-friendly elements include:
The use of fly-outs (instead of pop-up windows) for less obstructive views and quicker load times

Drag and drop functionality across the Platform, which is triggered via touch and hold

Clickable elements that change colour in touch hover states

The increased use of buttons in place of links

Button sizes are optimal user-experience-size for tablets and smartphones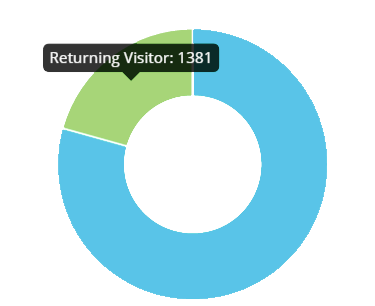 Dashboards provide more value & insight to users.
A major Agility CMS update is the introduction of dashboards.
Agility CMS users can now access a Homepage Dashboard that integrates with Google Analytics to display important performance metrics like weekly page views and visits.
In addition to the Homepage Dashboard, other Agility CMS Sections (Pages, Shared Content, etc.) have unique dashboards of metrics and information that are specific to each Section's functionality.

The main menu has been streamlined...
The main menu has been moved to the left side of Agility CMS, and it includes links to all of the main sections of the Platform.
We have removed the ability to customize the Main Menu's links, as users were receiving inconsistent experiences between instances.
Now, when a user clicks on a component, sub-menu items are presented via a user-friendly tree menu. The tree menu is anchored to the left-side of the Platform, providing an easy way for users to backtrack and to navigate through each section.

... and the top navigation is vastly improved.
The new top navigation includes a handful of updates, including the new and improved functionality of switching between Agility CMS instances and Breadcrumbs.
The top navigation also now provides easier access to areas of Agility CMS that were arduous to navigate to in the legacy content manager. System Notifications, Bookmarks, Tasks and My Profile are now anchored to the top navigation, and remain in place as users work their way through the Platform.
Each section is managed within a flyout window for an optimized user-experience across all platforms.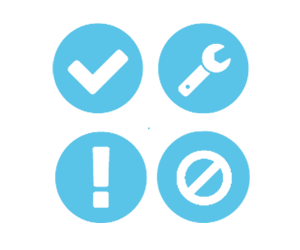 Consistent status icons provide a user-friendly design element.
Agility CMS now utilizes consistent icons across the platform to provide users with a way to quickly gauge the status of an item.
The checkmark denotes "published" or that everything is a-okay. The wrench is used for items that are in staging-mode. Items that are configured in a different language than how it is being viewed are labeled with exclamation points. Finally, The stop sign means "unpublished".
You can find these status icons in:
Status Bars

Preview Bars

Content Zones

Reports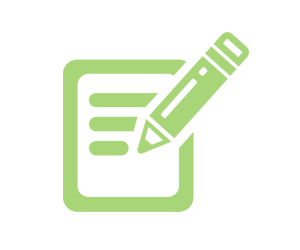 Input forms are more reliable & respond faster.
Input forms have been greatly improved upon within Agility CMS.
They are now much more extendable and reliable. Input forms load much faster as a result of using KnockoutJS that is being utilized for data binding, instead of raw jQuery.
Please note: Customized input forms will be pulled in as legacy input forms.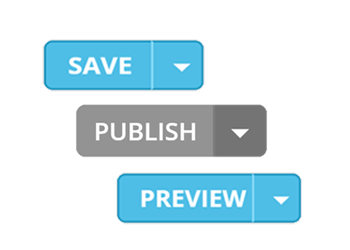 Workflow & action buttons have been extended & are more accessible.
Workflow and action buttons have been streamlined and extended for optimal user-experience.
Select workflow buttons now include drop down arrows and options like "Save & Close" and "Save & New".
The Status Bar's action buttons have been streamlined into one drop-down-enabled button that includes the option to Publish, Unpublish, Request Approval, Approve and Decline.
Additionally, workflow and action buttons are now anchored to the top of Agility CMS. Previously, Agility CMS's interface required users to scroll to the top of a page, via a browser's scroll bar, to access the workflow, action buttons on and below the Status Bar. Now, the Status Bar and workflow buttons are pinned to the top.
In order to provide the most user-friendly experience, the Status Bar and buttons shrink as a user scrolls down a page. This design element enables a larger and unobsructed view of Content Zones, Rich Text Areas, Shared Content Lists and more.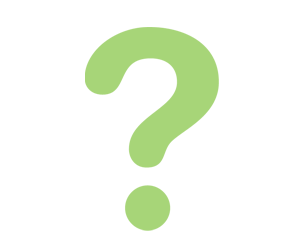 Contextual help guides users through the platform.
Contextual help is a brand new feature to Agility CMS.
It will be integrated throughout the entire platform to guide users through Agility CMS, and to provide tips on content management best practices.
The Contextual Help feature updates as a user navigates from one input field to the another in order to provide assistance on the specific task they are completing.
Stay tuned for more about this brand new feature.
We've also added in usability elements and shortcuts to make navigating through Agility CMS even easier.
Check These Elements Out When You Login...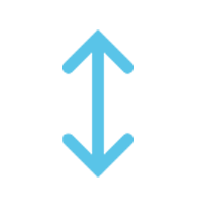 Drag and Drop
Move a module using drag & drop, and then try moving another into a different Content Zone within the same page.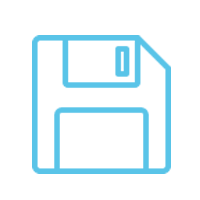 Unsaved Changes Validation
Never lose unsaved edits again. If you navigate away from any section or item that you've made edits to without saving, you'll get a friendly nudge.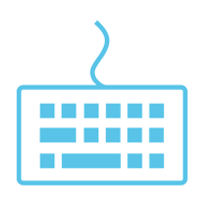 Keyboard Strokes
Agility CMS is now keyboard-command-friendly. Try out the following keyboard commands: "Control" + "S" to save, and "Backspace" to backtrack a step.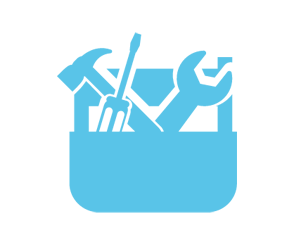 We did a lot of work to improve workflows too...
As part of the interface redesign, each section of Agility CMS was remodeled to make completing actions and tasks quicker and more intuitive.