How to Implement a Prebuilt Package
One of the first steps in getting started with Agility is choosing whether to build a custom site from the ground up, or opting for our prebuilt solutions the Publishing Package.
The implementation process for the Publishing Package can take as little as four weeks if there are no customizations – and as long as you follow the schedule and timelines put in place by your project manager. (Please note that the implementation timeline also depends on how much content cleanup is required when migrating to Agility).
The four week process breaks down like this: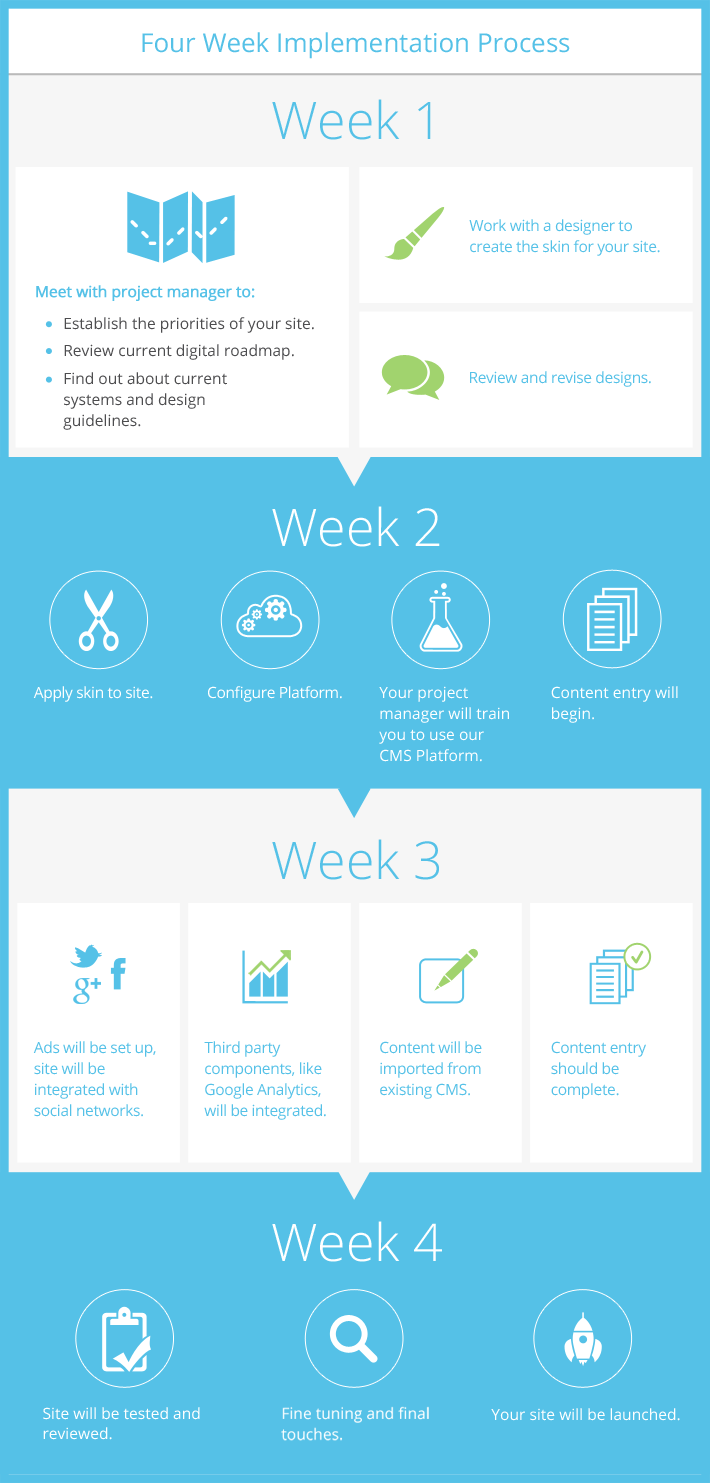 Considerations for Week 3:
Ensure domain management is accessible in order to change the domain in Week 4.
Change TTL to 15 minutes in order to speed up the switching of domains.
Considerations for Week 4:
Your domain will need to be changed to the new hosting location.

Sites are never launched on Fridays.
Please note that any customizations will be done in weeks 2 and 3, and would prolong the implementation process. This does, however, allow for more content entry time.