We Beat Goal for Our Community Food Drive
Jillean Kearney - January 15-2014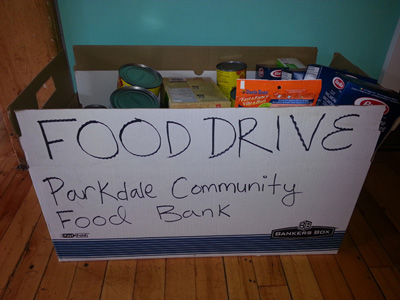 The Agility team is working together to give back to the community by holding an office food drive.
All collected items will be donated to the Parkdale Community Food Bank.
The Food Bank, located close to Agility's headquarters, provides nutritional support to people who are unable to meet their dietary needs as a result of unemployment, disability or economic marginalization.
The initial goal was set at 50 items, but today's count puts us at 70.
Agility will continue to collect items for the Food Bank going forward and will drop off donations monthly.
News Releases

Read about Agility Ticketing, our integrated solution to help you sell, generate and redeem tickets.

Read about Agility's new eCommerce solution, customizable and tailored to your needs, with a special emphasis on tracking valuable sales data and trends.

Agility, revamped and redesigned, has hit production status – and with this milestone comes a slew of new features and updates.