We Rebuilt Our Website and Rebranded Our Product Offering
Jillean Kearney - March 11-2014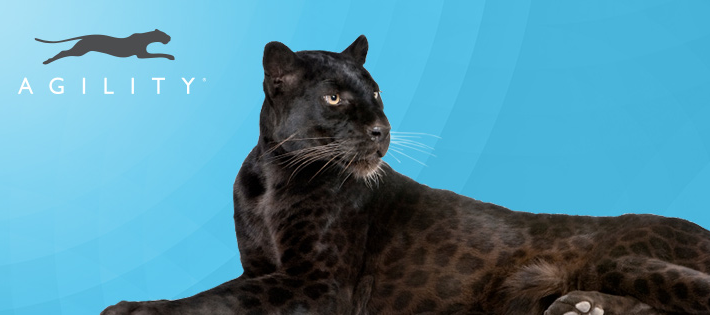 We are very excited to present to you a rebranded Agility Inc. that includes a new and improved website and a reformatted product offering.
Plans for our new website were first etched out at the beginning of the year, and we launched in the wee morning hours of March 11. We went into this project with the objective of creating a modern, responsive design that is intuitive and easily discoverable for anyone who lands on the site. We also took the opportunity to have fun with our branding by bringing our logo, the Agility leopard, to life on every page.
We also did a little spring cleaning with unnecessary content to get rid of any clutter. Some pages were removed and new ones were added so that each individual user can find exactly what they're looking for within two clicks of a mouse. The Tour page is a new addition and it explains what the Agility CMS Platform is and what it can do. The Get Started page, which previously didn't exist before, outlines the three easy steps that it takes to start using Agility.
While we were working on the redesigns, we decided that a website relaunch would be the perfect time to rejig our product offering. The Magazine Suite is now the Publishing Package, and it has a companion solution, the Content Marketing Package. Each solution is tailored to the publishing and content marketing industries, respectively, and configured for their specific needs.
The website and product changes are the first of many new things to come from Agility this year – so stay tuned!
News Releases

Azure is helping Agility provide the scalability, reliability and security as part of our mission to offer customers a fully integrated web platform to manage all their web properties.

Read about Agility Ticketing, our integrated solution to help you sell, generate and redeem tickets.

Read about Agility's new Ecommerce solution, customizable and tailored to your needs, with a special emphasis on tracking valuable sales data and trends.