We Competed in Warrior Dash
Jillean Kearney - July 21-2014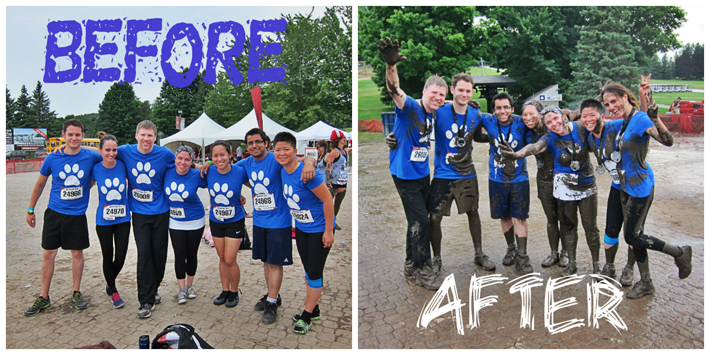 The Agility Team competed in Warrior Dash to test our endurance, have some fun and get in a little team bonding outside of the nine to five.
Warrior Dash, the largest obstacle race in the world, holds events in over 50 different locations across the globe. It was founded in 2009 by Red Frog Events, a company based in Chicago, as a fun way to stay healthy and fit. Since the first Warrior Dash in Joliet, IL, millions of dollars have been raised for St. Jude Children's Hospital.
The Ontario event took place on July 19th in Barrie. The race is 3.51 miles long, and its made up of 13 obstacles. Obstacles include the Great Warrior Wall, Muddy Mayhem, Deadman's Drop and more.
Proceeds from the Ontario Warrior Dash go to Sick Kids Hospital.
Check out more photos at Gameface Media.
News Releases

Azure is helping Agility provide the scalability, reliability and security as part of our mission to offer customers a fully integrated web platform to manage all their web properties.

Read about Agility Ticketing, our integrated solution to help you sell, generate and redeem tickets.

Read about Agility's new Ecommerce solution, customizable and tailored to your needs, with a special emphasis on tracking valuable sales data and trends.