Our New, Redesigned Website Reflects how our Company has Changed & Evolved
Jillean Kearney - September 08-2014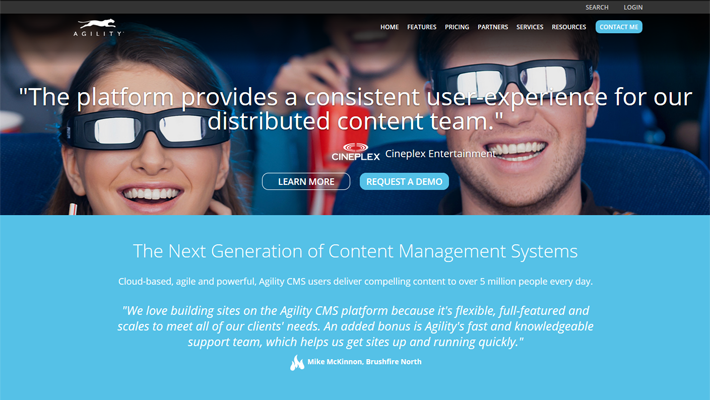 Agility is excited to debut an updated website that boasts a new design and new content that showcase our company's evolution as a leading cloud-based content management platform and premium services provider.
As a company with years of experience providing top-notch CMS professional services, we've leveraged our expertise to build a flexible, powerful and intuitive CMS platform that now powers websites welcoming over 5 million visitors per day. We are continually adding new features and capabilities, derived from customer feedback and industry trends - offering a scalable, future-proof content management product that allows companies, as well as their web development and agency partners, to create and manage online properties that attract and engage ever-growing audiences.
Our new website reflects who the "new" Agility is, what we do and how we've become innovators in managing and presenting online content.
Check out our new look and learn more about us at www.agilitycms.com. To stay updated on happenings at Agility and get our take on the ever-evolving CMS industry, visit our blog, follow us on Twitter, like us on Facebook.
News Releases

Azure is helping Agility provide the scalability, reliability and security as part of our mission to offer customers a fully integrated web platform to manage all their web properties.

Read about Agility Ticketing, our integrated solution to help you sell, generate and redeem tickets.

Read about Agility's new Ecommerce solution, customizable and tailored to your needs, with a special emphasis on tracking valuable sales data and trends.